Ohhhhhhhhh Man, has Boxing changed !!!! In my time growing up watching boxing we had "Warriors". Guys that would go out & give a Good Ole' Fight !!! Sugar Ray Leonard, Marvin Hagler, Roberto Duran, Tommy Hearns, Boom Boom Mancini, Hector Camacho…. I can go on & on !!!!
This new age of boxing doesn't bother me !!! It's Definitely not as entertaining. $Money$ has changed the integrity of this sport to the fullest power !!! I get it, everything has to evolve & go thru change. Fighters don't want to risk health issues. Plus this day in Boxing they're getting paid a lot more than in the 60's-70's 80's-90's and you want to be financially secured. I get it. I mean this is the sports you've chose to participate in & its Brutal !!! All I'm saying can we get a Good Fight for what we as boxing fans are paying to see !?!?!
Which leads to the most anticipated fights coming up soon ….
September 12th
Floyd Mayweather -vs- Andre Berto
This fight should've happened years ago !!! Another Fighter Floyd cherry picks to pad the numbers !!! This isn't going to be a walk in the park. Berto has speed, has power & can play Floyds game of chicken for 12 rounds. If Berto can be the aggressor & actually hit Floyd, he'll have some sort of a chance. I'm quite sure Floyd will stick to his patent stick & move for the whole fight (Boring as usual Floyd) and avoid getting hit clean by Berto. Don't get me wrong Floyd is 1 of the Best "Boxers" we've seen, however you haven't had a Knockout in over 20 years (If you call Victor Ortiz a fair knockout) You stand 12 rounds with BUMS, other than Cotto. Cotto gave Floyd a damn good fight until those later rounds 8-12. Floyd ducked Lamont Pederson (Who Whopped on Danny Garcia & Got Robbed), He ducked Danny Garcia & Keith Thurman. We'll see how this pans out, it'll be interesting !!!
Prediction: I'm taking the Underdog Andre Berto !!! Split Decision !!! I guess you can say I'm a Floyd Hater !!!
November 21st:
Miguel Cotto -vs- Canelo Alvarez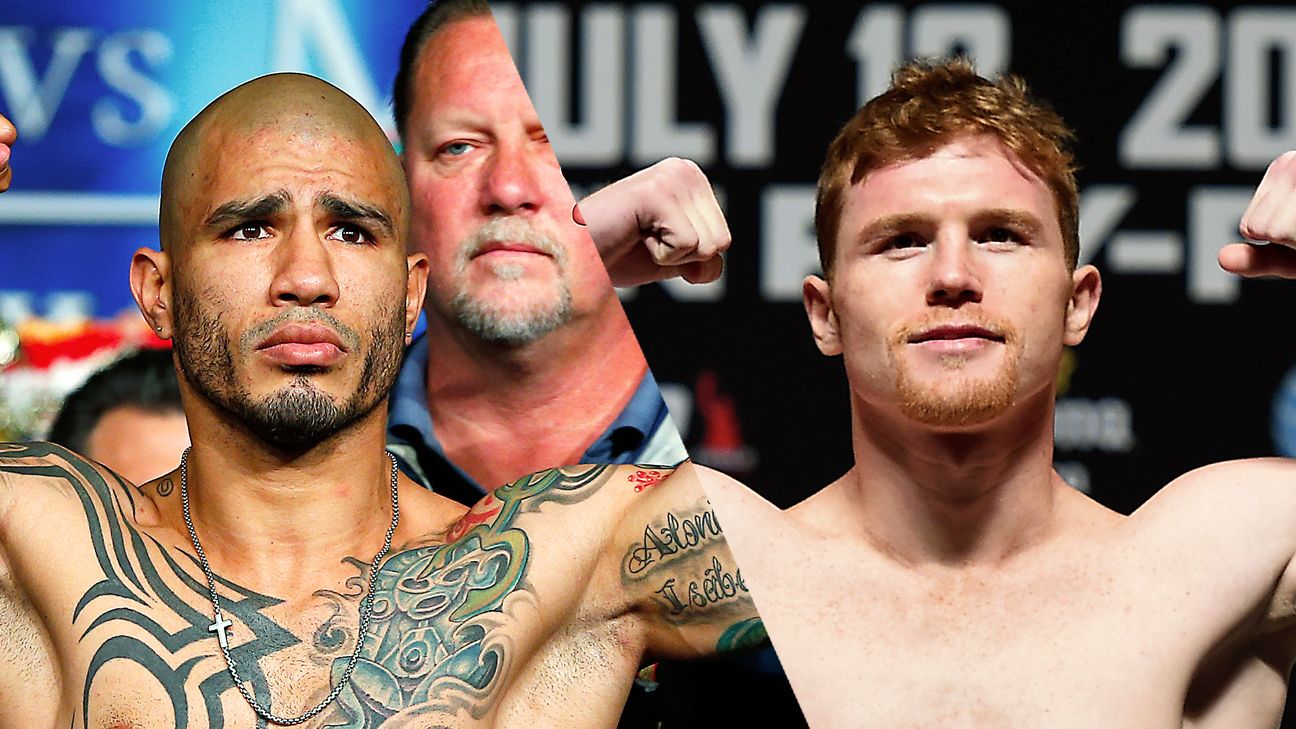 Now this fight will entertaining !!! Two guys who can Box & Fight with the Best of them. Oye Puerto Ricooooo !!! Cotto is 1 of my favorites, grant it I'm 1/2 Puerto Rican. Cotto is sporting a 44-4 record which is Respectable !!! He's still has punching power & is still fairly young. Canelo is Serious !!! Good Speed, Punching Power & Has Good Boxing Skills. He has an impressive 45-1-1 record and will look to improve that in this fight.
Prediction: Cotto Unanimous Decision. Puerto Rico Ohhhhhhhhh !!!
Peace.
Elijah aka INSPIRE.